AERO MATTE BLACK - BLUE
Blue is cooling and relaxing. It is quieting to our energies. It can be used to awaken intuition, artistic expression and inspiration.
Every item comes in its own microfiber bag with custom artwork for the color, and every order includes one beautifully designed informational postcard.
All our color lenses are 100% UV400 protective.
NOTICE: Please exercise caution while driving or any time accurate color perception is required. Our yellow and rose lenses are light colors and great for wearing while driving, but please do not wear red, orange, green, aqua, blue, indigo, violet, or magenta while driving.
Customer Reviews
Filter Reviews:
glasses
blue
Violet
Rainbowoptx
pair
compliments
calm
pairs
orange
style
09/18/2019
Amanda Y.
United States
So FUN
I bought green and violet, receiving blue for free and I love all of them!! Only thing I would add is there are a few shades (I.e. violet) that should not be worn while driving. Not sure if this is up on the site but I did not take note of it when purchasing
07/11/2019
Andrea B.
United States
Fun and flirty!
Great glasses. Lots of compliments.
04/10/2019
KACIE S.
United States
Amazing
I was skeptical buying these but for some reason I really wanted them because they were different/fun. I now have 4 pairs...I LOVE THEM!! My sister thinks I'm crazy when I told her the blue ones really give me a sense of calm but I don't care. They are the cutest, funnest glasses I've ever bought and people are constantly giving me compliments! LOVE THEM! Happy customer. Sturdy glasses. Great customer service.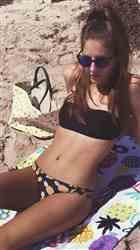 03/12/2019
Tammy J.
United States
Color me happy!
Blue, Yellow, Magenta and Orange are the colors of my RainbowOptx shades! I love all these lenses so much I uave switched to contacts so I can wear them more! Frames & lenses are excellent quality! These cats make great glasses! Also, I did not like a style I bought and wanted to change to a different. So I email them from the confirmation email they sent and RBOPTX responded the same day and sent me a return lable and shipped the exchange. GREAT CUSTOMER SERVICE! GREAT PRODUCT!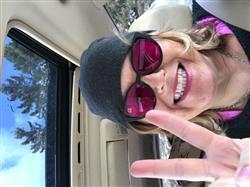 02/10/2019
CONSTANCE D.
United States
Nice purchase but smaller
Glasses ate nice but are smaller than they appear in the ads also I don't like the LOGO on top the lens ad it interferes with focus.