TRANSLUCENT - RED
Lens Width: 50mm
Lens Height: 40mm
Bridge Width: 15mm
Arm Length: 135mm
All our color lenses provide full UV400 protection against UVA and UVB rays.
Every item comes in its own microfiber bag with custom artwork for the color, and every order includes one beautifully designed informational postcard.
Customer Reviews
Write a Review
Ask a Question
Filter Reviews:
color
lenses
colors
glasses
everything
Rainbowoptx
pair
compliments
shades
mood
08/08/2017
Sonja H.
United States
These glasses though! ❤️
The red was the first pair I bought because of the connection with the base energy center and some of my personal needs. I love these! I wear them while I walk my dog and choose to be focused while I have them on. I am quite intentional and wear grounding shoes and oils as well. Walking the dog is no longer a duty but an opportunity to spend time being good to myself as well. ❤️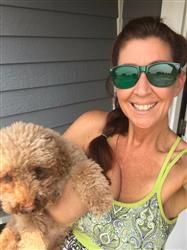 08/02/2017
Nikki M.
United States
03/18/2020
Bridget V.
United States
Thank you
Thanks for your bogo sales! I stepped my red translucents and I was crushed. So happy to have another pair. You make the best shades!!!
03/13/2020
Melissa K.
United States
5 Stars
I purchased Indigo pair and got the Rose ones with the purchase. Let me tell you they make the world look so beautiful. Its so hard to describe, but well worth the money. I also have Red, (sister informed me don't wear the rest while driving it changes the color of the stop lights.) Orange, Yellow and Green. I'm only missing the blue ones. They are great glasses and each color filters the world differently.
03/13/2020
Sarah M.
United States
Translucent-Red
I absolutely love these!!! They make everything so much better, I love putting them on!!